Click on color bars to change themes
Click on color bars to change themes

We're codesign
We are a group of people crazy about the web, we design and develop beautiful, creative and user-centered websites. Ohh, almost forgot, we also do graphics, such as logos, brochures, ads, catalogues and so much more!!
We're a young team with shared ideals: to put love in our work, to take risks, and to be part of a studio where everyone has a voice. We are artists, writers, designers, animators, editors, cinematographers, and musicians.
"Everything is designed. Few things are designed well..." - Brian Reed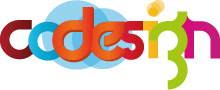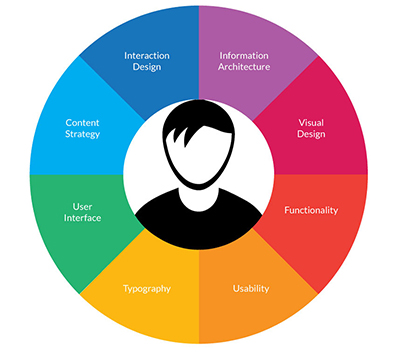 User Experience Design services
Posted by
Mona A. El-Hinnawi
Microsoft, Sharepoint, Design
0
What is User Experience?
As explicitly defined by Wikipedia, User Experience (UX) involves a person's behaviors, attitudes, and emotions about using a particular product, system or service.
User experience includes the practical, experiential, affective, meaningful and valuable aspects of human–computer interaction and product ownership. Additionally, it includes a person's perceptions of system aspects such as utility, ease of use and efficiency. User experience may be considered subjective in nature to the degree that it is about individual perception and thought with respect to the system. User experience is dynamic as it is constantly modified over time due to changing usage circumstances and changes to individual systems as well as the wider usage context in which they can be found.
User Research or Personas
Personas, which are representative imaginary characters, are the best way to define the mental models of diverse user profiles and predict their expected behavior on user interfaces.
Good design begins with a complete understanding of user's needs and the tasks they wish to perform. User research coupled with informed analysis is the natural starting point for any website or application improvement project.
Utilizing time tested user research methods, designers should explore their clients' current objectives and ideas, as well as gaining a complete understanding of the drivers and needs of their most important audiences.
By considering each persona's expected behavior on user interfaces, their mental model is mind-mapped. In this way the high-priority content requirements for each persona are identified.
Information Architecture:
In parallel to interaction design, the information architecture should be also designed.
Information Architecture focuses on designing an efficient user experience for the interfaces needed. Designers concentrate on user-centered design principles, matching the user's needs with clients' strategic goals. Based on the business goals and user needs, designers organize your content and user interaction creating an intuitive User Experience.
Designers strategy should be in creating a unified interface that brings relevant content forward for the users as opposed to forcing the user to navigate to it. Through Interaction Maps and Wireframes designers show how the information is organized to maximize user engagement and efficiency.
These deliverables are a wonderfully visual and communicative way to engage project stakeholders and articulate user experience plans early in the design phase when iteration is most appropriate and affordable. They are also extremely useful to the development team members downstream as they show the various entry and exit points from each screen.
IA Services:
User Profiles

Sitemaps

Use Cases

User Flows

Wireframes

Functional Specs
Interactive Design:
At this step interaction between the user and the product is designed.
The goal is to create a holistic, brand-centric user experience that appeals to your audience. Designers work with clients' design team to understand and apply the current design direction. The design deliverables are visualizations, demonstrating the overall user interface and interaction structure within the user experience. If well defined, use cases and flow charts form a perfect basis for interaction design.
As a designer, I present a variety of updated styles appropriate for the priority audience of the tool or site. This includes but is not limited to specified colors, fonts, spacing, and other style sheet items. Once a chosen look and feel is established, a I create, if required, a design spec for handoff to the development team for execution.
Key Processes Include:
Selected page comps of representative pages capturing the final design

The introduction of web task system elements, such as buttons, links; typographies are applied to the wireframes bringing them to life.

Refinements to production graphics / design specifications
Usability Testing:
User research prepares designers to organize a formal Usability Test, giving clients the opportunity to collect deep, individual data, validate that designs meet priority needs and identify areas of improvement. Usability testing uncovers real pointed issues.
The Usability Report contains high-level architectural observations along with suggestions for UX improvements. The report is from the viewpoint of the person using the site. It is generally organized with one slide per task.
It contains screenshots of the site with arrows and text fields describing testers' comments or issues, or our observations.
The Report includes a description of the methodology used for the assessment along with detailed recommendations for changes to the site including.

The data and features most useful and desirable for priority users.

Ways to improve the existing information and applications to meet their needs.

Ways to integrate priority information seamlessly with the existing website.